Meet the Team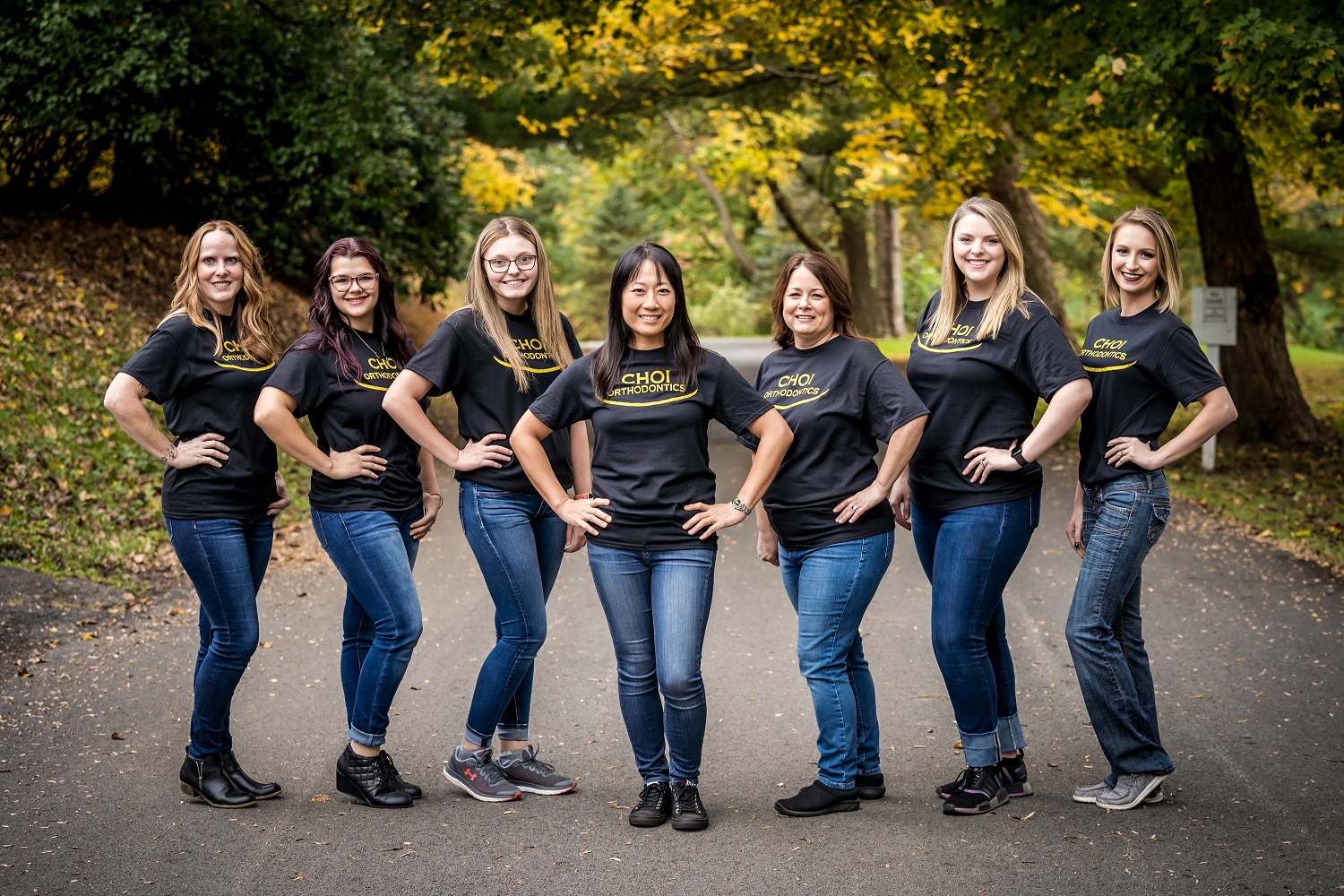 Mikah
Mikah is our clinical manager and has been a full-time member of our team since 2014. Mikah has always has a knack for anything dental related and began her schooling in the field as a senior in high school. She graduated the Dental Assisting program at EGCC.
She most enjoys her career for the relationships and bonds she gets to make with her patients and co-workers. She strongly believes that Orthodontics can truly be life changing.
In her free time, she enjoys spending time with her family. She loves attending anything Pro Wrestling related. In fact, she is a professional wrestling referee, and her husband has held two title belts as a Pro Wrestler!
Brandi
Brandi is our office manager, who joined the team in 2015 as an orthodontic assistant after receiving her dental assisting degree at Ohio Valley College of Technology. She is the one who makes sure that smooth day-to-day operation is taking place in the office. She also loves watching the drastic changes that treatments can bring in patients. Transforming the smiles from one generation to the next is the best thing to witness.
When she's not at work, Brandi loves volunteering, singing, watching soccer, going to horse shows, and hanging out with my family - husband of over 20 years, 3 mazing kids, and 2 fur babies, Loki and Niko.
Kayla
Kayla is our treatment coordinator and trained orthodontic assistant. She graduated from EGCC in 2016 with her Dental Assistant Certificate and Associates degree in Applied Science. Kayla joined our team in December of 2018.
She enjoys getting to meet our new patients and helping them started with their treatments. She also loves working closely with patients throughout the treatment process.
Kayla lives in Steubenville with her husband, Gabriel, son, Luca, and 2 dogs - Bella & Mia. She has known and been friends with her husband since they were young kids.
Nickie
Nickie joined the team in January 2019 as a patient coordinator. She enjoys meeting new patients and making sure everyone feels welcome during their visits. Seeing the transformation from start to finish to a new beautiful smile is her favorite part of her career.
She lives with her husband, Miles, and a son, Kile. The family adopted a stray kitten and named her Tinker. In her spare time, she loves shopping and going out for dinners. She loves beaches and palm trees.
Kristin
Kristin is our patient coordinator and marketing manager. She joined out team in December 2020. When you walk in our office, she is one of the first smiling faces you see.
Kristin is a 2013 graduate of Indian Creek High School. She resides in Wintersville with her husband and two beautiful children. She also has a small "zoo" at home which includes a dog, a cat, a hamster, and a fish tank. Outside of the work, she keeps herself busy doing professional makeup for many different occasions along with spending time out on the trails in her side by side.
Anna
Arianna is our Orthodontic assistant. Having braces herself inspired her to become a dental assistant, and she graduated from the dental assisting program at EGCC in May of 2021. She completed her intership at Choi Orthodontics and joined the team after graduation. Working with patients and seeing them happy with their new smiles is why she loves her career!
Anna currently lives here in Steubenville, Ohio, with her dog, Taz. In her free time, she likes to be outdoors playing with Taz, go fishing, or take hikes in the woods.