What is Smile Point System?
Smile Point System is here to reward you for being a great patient. On each routine appointment, you'll get points for all the work you do for your fabulous smile.
Make sure to keep track of your smile points every appointment; ask any of us to check the balance!
First you earn points ...​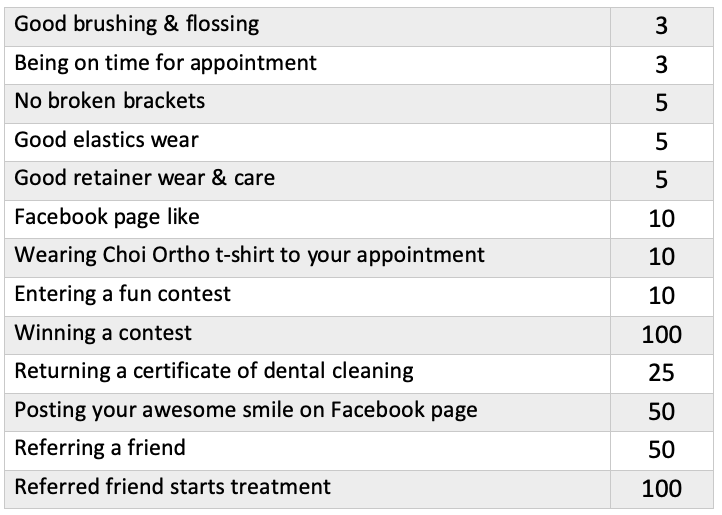 During your routine cleaning appointment, have this form signed by your hygienist or dentist. Bring the form back to us to get your points.
Then you claim prizes!

Certain restrictions apply. The point system and prize list may change without notice. This is in effort to promote good oral hygiene and cooperation during the treatment. The points have no monetary value other than as designated in the program.
​